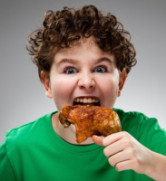 It has been suggested that teenagers are the most unusual creatures in the church. The growth spurts, spots, squeaking voices, and occasional inability to express themselves may cause one to feel the need to maintain a safe distance, however our teenagers need your support and interest.
Our church believes that the gospel is "the power of God for salvation to everyone who believes, to the Jew first and also to the Greek." If so, does this not extend also to our adolescents? Many churches refer to the young people as the "next generation" or the "future of the church."  While I understand what is meant by that statement, it fails to recognize the need the regenerate teenager has for the church body and masks their immediate usefulness.
This church has a high view of the gospel – a view that shapes the various ministries within our church. In the youth ministry this means that when we gather, we firstly seek to challenge the teenagers with the person and work of Christ knowing that many of them attend only because their parents made them. However, we also believe when God saves a 13-year-old, He makes that teenager a new creation – already able to do good works. Such a teenager immediately becomes part of the Body, and as such is eligible and capable to serve and participate in Body life.
Our church believes in church-integrated ministry. This means when God saves a teenager, they are not part of the "next generation," but are sovereignly placed amongst this present generation. They benefit from the preaching on Sunday, are motivated by encouragement and fellowship, and need godly examples to follow – but they also have much to offer. They challenge us through their sincerity, zeal to witness in their schools, and their affection for Christ. A church that ignores these saints limits its effectiveness.
Therefore let me encourage you to be involved in this church integrated ministry.
Pray for our teenagers
The world is telling these young men and women that rational thought leaves no room for God, and proclaims to them the supposed pleasures of sin. Pray that these teenagers will remember their Creator in the days of their youth, and that once saved they will begin to love the local church.
Talk to our teenagers
On Sundays stop and talk to them. Our teenagers are often shy, yet love it when someone shows a genuine interest in them.
Bring some more teenagers
Our youth club meets at the church on Fridays at 7:30pm, Bible class meets on Sunday mornings at 10:15am, while our youth fellowship meets after the evening service on Sundays at 8:15pm. Bring the teenagers you know to our church and let us join you in proclaiming the transforming work of Christ to them.
Learn from our teenagers
Though our world has low expectations of teenagers the church should be different for we serve a God who spoke to Samuel when he was 12, chose Mary to be the mother of Christ when she was 13, and who gave Daniel the courage to refuse the king's food and wine when he was 14. God has often used young men and women to challenge the church to love Christ more and serve him with greater zeal.
Therefore the next time you see an awkward looking teenager around our campus – why not stop them and say hello?
Remember Teenagers don't bite.
Andrew Curry