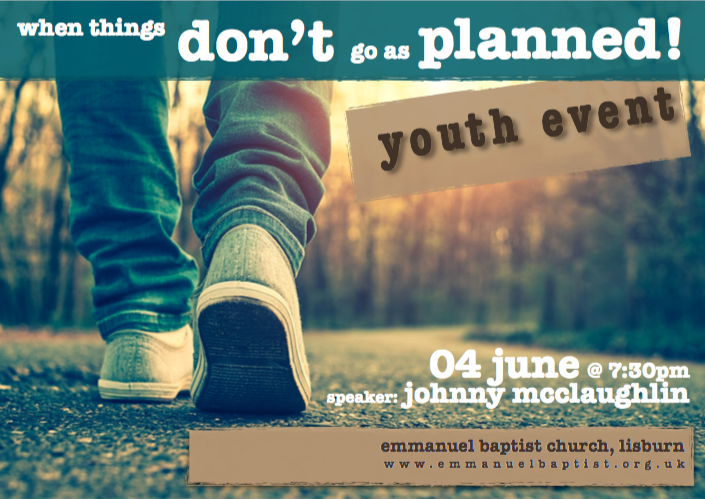 Exams, relationships, further study, success!
We place so much hope in certain things BUT what do you do When things don't go as planned?
We met in early June for a laid back evening of coffee, popcorn, a short movie, and chance to hear Johnny McClaughlin share the answer from God's Word.
Listen to what was said here.